NEQ HPDE - Lime Rock Park Solo Track Day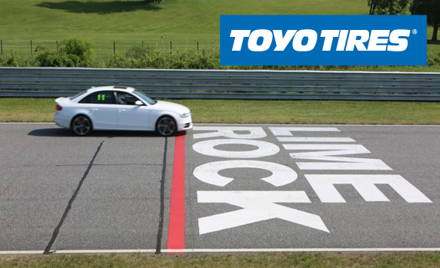 Audi Club NA - Northeast Chapter
Saturday, August 27, 2022
Lime Rock Park
,
Lakeville

,

CT
Registration closed August 23, 2022 11:59 PM at 2022-08-23T20:59:00-0700 Registration ends August 23, 2022 11:59 PM at 2022-08-23T20:59:00-0700 Registration opens April 1, 2022 12:00 AM at 2022-03-31T21:00:00-0700 Registration runs from April 1, 2022 12:00 AM to August 23, 2022 11:59 PM
NEQ 2022 Lime Rock Park Advanced Solo Track Day - Saturday, August 27, 2022
2.5 hours of tracktime!
There is nothing better than an advanced solo day to get some solid track-time to work on your lines. There will be 3x 30 minute sessions and 1 x 60 minute session for each participant at one of our favorite tracks.
The Northeast Chapter of the Audi Club of North America (NEQ) is holding an additional event this year at Lime Rock Park in the beautiful Northwest corner of Connecticut. We will be sharing track time with the Porsche Club of Metro New York. This will allow us to have four full track sessions on each day for every run group. Please join us at LRP for a day of fun and learning on one of New England's most beautiful road courses!
We are pleased to announce that everyone at this event will have the opportunity for 2.5 hours of track-time. That will make for an incredible Lime Rock Park event, and a great return on your $395 registration cost.

This is a two rungroup event. We're expecting 10-15 drivers in each rungroup. Lots of space on track for everyone.
10 - 11am - Each rungroup gets one 30-minute session.
12 - 1pm - Each rungroup gets one 30-minute session.
2 - 3 pm - Each rungroup gets one 30-minute session.
4 - 5 pm - 1-hour shared session for all participants
If this describes you, you can run at this event.
ORANGE: Runs in Yellow. And has been solo'd at least once at Lime Rock Park.
RED: Advanced students & instructors
BLACK: Instructors and Highly Advanced Students
Questions? Contact Eric Galvin with questions eric.galvin@icloud.com
This is an advanced high performance track-day who have previously been signed off to solo or who are instructors. All makes of vehicle are welcome. Students are divided into "run groups" according to their prior experience and potential capability of their cars. In car instruction sessions can also be arranged in advance for those who want to elevate their driving. Just let us know.
Registration Fees
All Attendees $395 - Saturday.
The costs for this event include 3x 30 minute sessions and 1 x 60 minute session
Contact Eric Galvin at eric.galvin@icloud.com with any event related questions
86db Max Sound Restriction
Please note that Lime Rock enforces a strict sound limit of 86db. If you have a modified car (stock street cars are not an issue) it is your responsibility to ensure you do not exceed this number. The volume is monitored at various spots around the track. Your will be given a chance, maybe two, to modify your car if you are black flagged for a noise violation. There will be no refund for any case that a a vehicle violates the noise restriction and is sent home.

Do I need to own an Audi?
We welcome all makes of cars -- you don't have to drive an Audi to enjoy our events. This is an excellent way for you to improve your driving skills and have fun too! All participants must simply be members of the Audi Club of North America (ACNA). There is a $49 fee for annual membership. To join or update your membership, please go to the ACNA website (http://www.audiclubna.org/) and click on "Join ACNA" at the top of the page.

2022 COVID-19 policy and in-car instruction (if requested)

In 2020, the Audi Club was one of the few clubs able to develop and deliver education for all abilities while conforming to COVID safe practices. In 2022, NEQ will remain focused on the safety of our members. Specific policies and procedures will be communicated to those attending prior to the event as the local policies continue to fluctuate.
ONLY where allowed by local & state ordinances, we will support in car instruction with the following restrictions:

Students and Instructors must have a full face helmet with visor, or a face covering when closer than 6 feet such as in car.
Windows down.
Face coverings required for in-classroom attendees and at driver's meetings.

In car instruction will be optional for students and instructors and both parties must opt in. Lead / Follow will be used in all other situations.
Attendees are responsible for adhering to state requirements for travel quarantines or vaccine mandates, which are subject to change. Please plan accordingly!
Full refund for cancellation at any point if attendee is experiencing ANY COVID-19 like symptoms. Please contact Event Master as soon as symptoms present. A doctor's note or test result (positive or negative) may be required for full refund. ** DO NOT ATTEND EVENT IF YOU MAY BE SICK! **

Lodging
Here are some hotel suggestions:
Interlaken Inn, Lakeville, CT http://www.interlakeninn.com
The White Hart Inn, Salisbury, CT http://www.whitehartinn.com
Wake Robin Inn. Lakeville, CT http://www.wakerobininn.com
A Meadow House B&B, Lakeville, CT http://www.ameadowhouse.com
Sharon Country Inn Sharon, CT www.SharonCountryInn.com


Interested in attending or have other registration questions?
Please continue through to the next page for more information about the event and helmet and technical requirements.
To learn more about the NEQ, please visit http://www.NEQClub.org.
Contact Eric Galvin at eric.galvin@icloud.com with any event related questions